FAB's initial aim was to "turn Swindon into the Butterfly Capital of Europe".  The first decade established the key foundations to realise the mission by:
1.  Identifying and obtaining the relevant species of wild plants (FAB Flowers).
2.  Gaining experience of propagating and establishing those species (What You Can Do).
3.  Successfully colonising many urban sites of different habitat types (81 Sites).
4.  Modifying the woodland/shrub infrastructure (FAB Bushes and Trees).
5.  Discovering that the most vital need was to get fertility reduced (Beware Fertiliser).
The next phase is to build on this success by further improving and expanding the number of sites, and quality of colonisation, ideally by greater support to accelerate the work.
Every individual activist and every sponsor adds to FAB's ability to achieve.  There is no doubt that it is possible to transform Swindon into a wildflower paradise; all that is required is that people establish wildflowers in their local area, in support of the FAB vision.
The FAB logo may then fly over Swindon-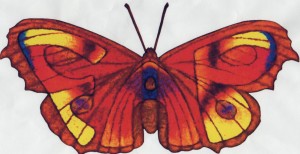 And perhaps beyond . . . . . .                                                                                                                              Home